Black dark style is the main feature of gothic dresses,worn by gothic lovers to different occassions. Gothic fashion clothing, which is designed with plenty of dark velvets, fishnets, lace, tight corsets, gloves and leather shaded with scarlet. People wearing gothic clothing to occassions would always have black lips, dark eyeliner, dark finger-nails and black dyed hair.
Corset is not only used by victorian era.Commonly,corset is also an important piece of gothic dresses. It shapes the body of a girl like an hourglass,as with Victorian era corset effect. That's why it was very popular during the Victorian and medieval ages.Till today, it was designed with gothic clothing, especially in romantic gothic clothing and gothic party dresses.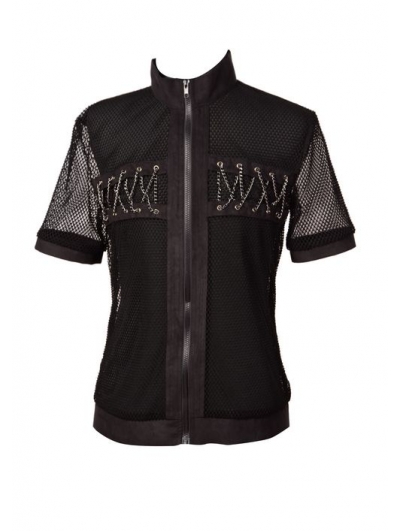 Fishnet was widely used on summer
gothic clothing
,such as fishnet sleeves,shirts and jumpers. Female goths usually wear cotton bloomers, lace-trimmed long skirt and flowing gauzy skirts,becuase they are very comfy to wear in the summer. While men wear shirts with ruffles, buckles and lacing that look just like pirate shirts.
Gothic boots are also an imortant part of gothic look.Female Goths usually wear dark black boots with high heels, while Gothic men wear dark black flatted boots, which are usually heavy.