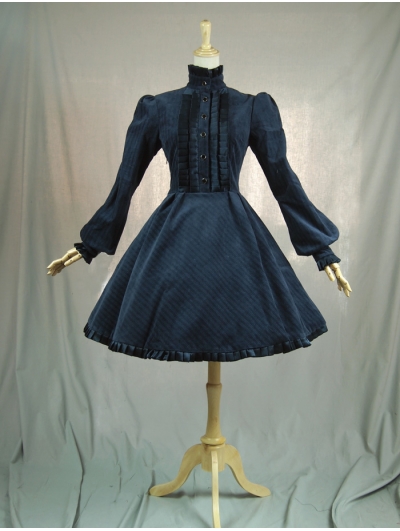 Many people believe that lolita is only a girl's play which is all about little girls imagine themselves as pink princesses or barbie dolls. As a matter of fact, lolita itself has a much broader meaning than that and there are deeper cultural meaning buried in this short term. Today, let us go explore another side of this lolita culture by getting to know a very special style of lolita -----classic lolita.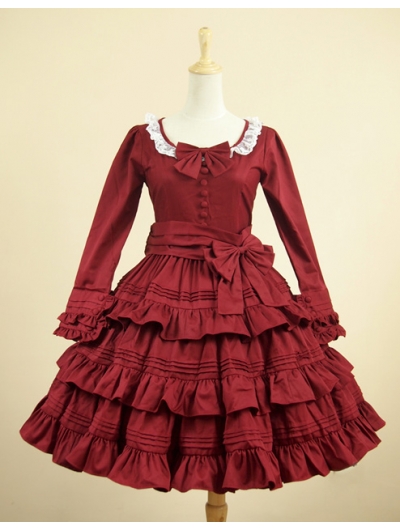 Compared with the traditional impression of lolita clothing being colorful and dreamy, classic lolita is a more down-to-earth type. Influenced by the classic English culture such as Renaissance, Elizabethan, Baroque, Rococo, Victorian, and Edwardian, classic lolita meant to be refined, elegant and all in all classic. The colors of
classic lolita dresses
usually used are neutral dusty ones like grey, ivory or navy blue. Intricate floral patterns are also commonly used on the dresses. Besides, there are also some other features as a classic lolita such as high-neck collars and a-line skirts. Therefore, unlike sweet lolita dresses or gothic lolita dresses,classic lolita dresses favor simplicity instead of sophistication. We also might consider it to be more natural compared with the other categories of lolita. Of course, if you consider it too dull, headdresses like bonnets, berets, dress hats, braided hats, mini hats, rose corsages are also available for you to use. One other thing to mention is that the skirt length is always overknee or even longer for that it is overall a much mature type of dressing style. Due to the nature of the style, many Lolitas consider Classic Lolita to be their natural choice as they turn older.
A classic lolita is by all means a safe choice for any lolita fans who was still in hesitation about being too much a stand-out in the crowd. Dressed up as a classic lolita, fulfill your lolita dream and still be elegant and low key. That's a style that you really don't want to miss!