Victorian fashion is one of the ancients styles,it is not only popular in ancient time,but also attracts women in modern society.So today we will discuss if you want to dress up in proper victorian style but do not want to look old-fashioned,how to choose Victorian dresses.
Victorian eas lasted for almost two-thirds of the 19th century,and so victorian clothing is changing all the time,that's why we see mant different styles.Today we will show you the main and most popular two styles.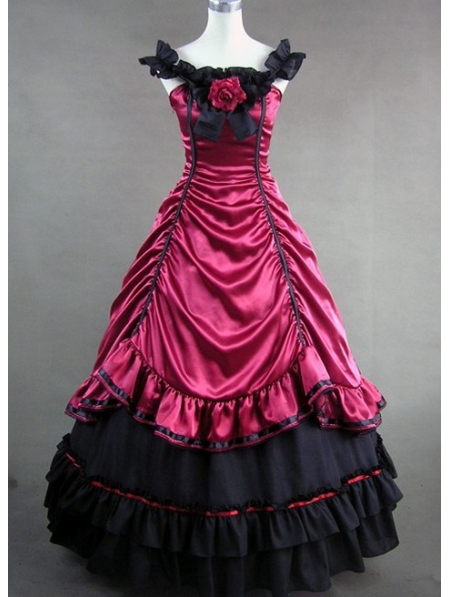 Victorian Ball Gowns
A tiny waist and full skirt is the distinct features of this style of Victorian dresses.Of course,corset is necessary,it can help woman to achieve the desired shape and form and also concealed the layers of garments worn below.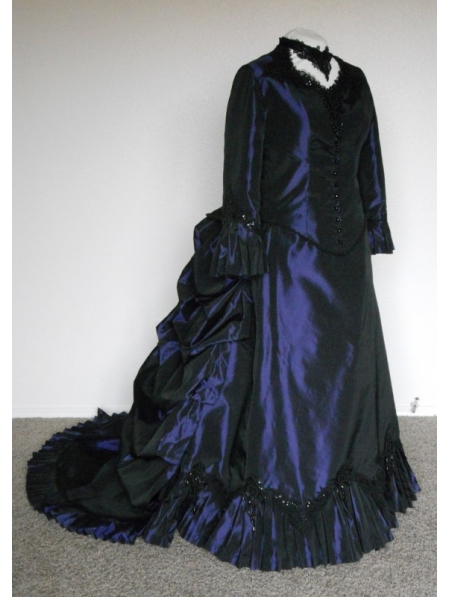 Victorian Bustle Dresses
This Victorian style dress features fitted sleeves and bustled skirt.Bustled skirts added fullness, particularly at the back. Bustles were worn at the back just below the waist. A hump-like shape was achieved behind, similar to the curve of the bust in front. In addition to these came the bell and dome-shaped skirts.